Pressure Washing in Canton, GA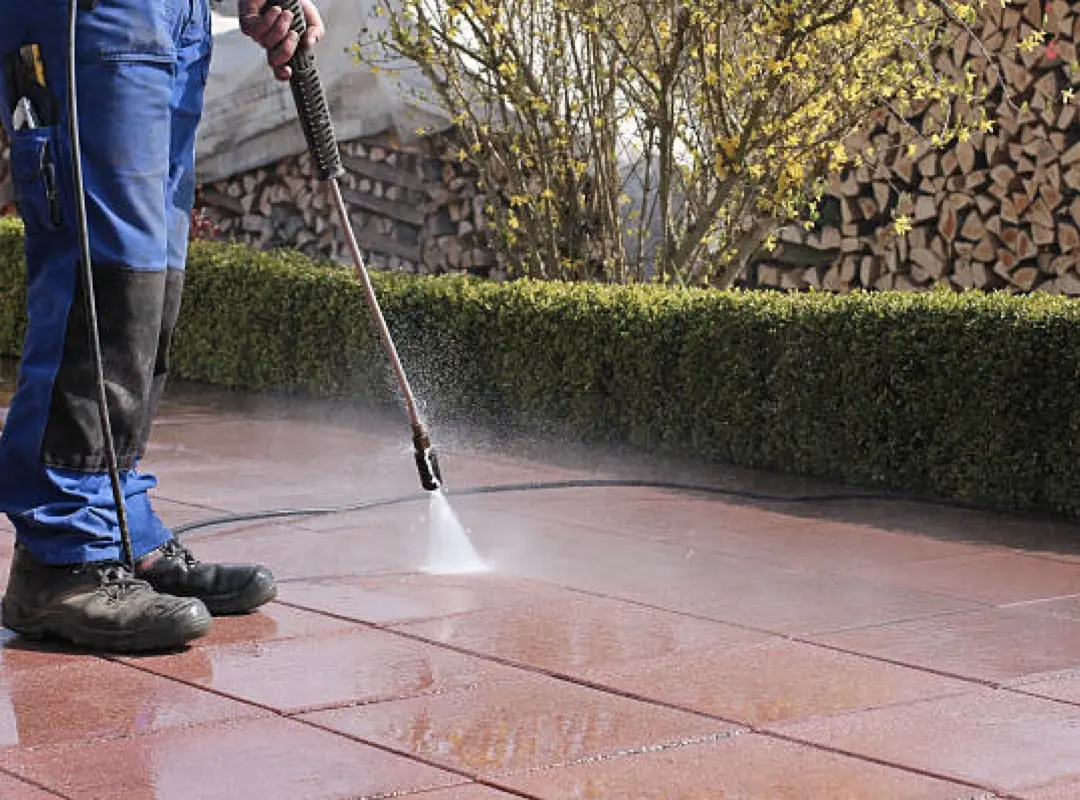 Dirt is Automatic. Clean is On Purpose
You don't have to lift a finger for the exterior of your house or business to get covered in dirt, mold, and mildew. Nature does that all on its own. But if you want to restore your property to its former glory, well, somebody's going to have to get their hands dirty. The good news is those hands don't have to be yours. Carter's Pressure Washing and Painting has been delivering quality exterior cleaning services to the Canton, GA area for well over a decade, and we take pride in making our neighbor's homes and business locations shine like new.
Carter's Makes Exterior Cleaning Easy on You
Your time is valuable. So is your money. Fortunately, you can save on both when you choose Carter's. You can use your time and money buying or renting a pressure washer and spend hours completing the job (with varying results). Or you can call Carter's and spend your weekend with your family instead of with your driveway. With our value-driven approach to professional exterior cleaning, you won't have to spend a fortune getting your roof, siding, stucco, or driveway back to its former glory.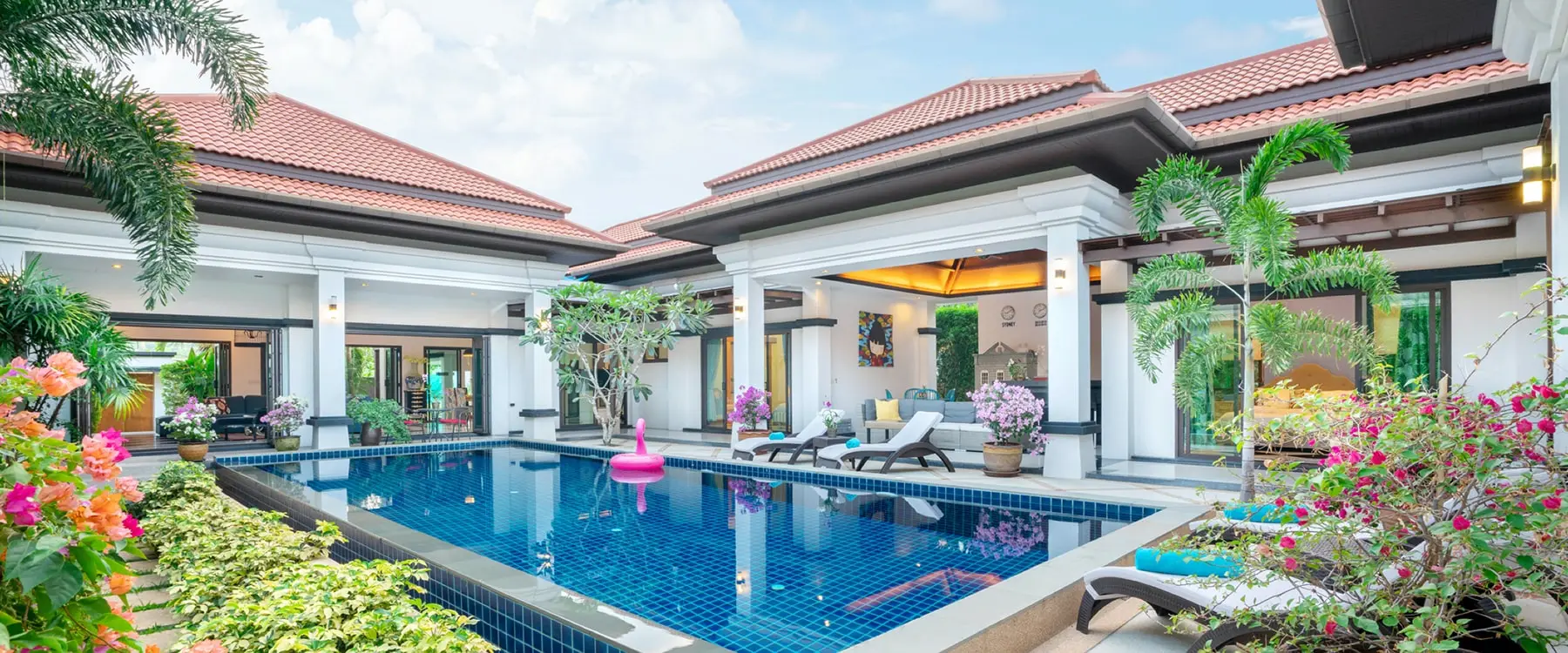 Thanks to our extensive experience, we know exactly how much pressure and what attachments to use, where to start, the right detergents to apply, how to protect your landscape and paint job, and what surfaces to avoid to prevent damage. Busy, budget-conscious and quality-minded homeowners know their time is better spent doing other things. Carter's is the smart choice for Canton area home and business owners who take pride in the appearance of their property.
5-Star Exterior Cleaning Services
Before you hire pressure washers, you'll want to check their service rating. Carter's Pressure Washing and Painting has collected an impressive number of 5-star reviews that demonstrate our commitment to quality service and a 100% satisfaction guarantee.
Pressure Washers vs. Soft Washers
If you're wondering what the difference is between pressure washing and soft washing, you're not alone. There's often confusion about these two similar, yet very different cleaning services. Let's get this cleared up.
As the name may indicate, soft washers use low pressure – below 500 pounds per square inch – to clean surfaces without damaging them. But that's not the only difference. Soft washing also involves the use of detergents and surfactants, which actually do the bulk of the work – not high pressure. Because water pressure alone doesn't kill organic growth, soft washers also use cleaning agents to destroy unwanted elements like mold and mildew. These cleaning agents also help prevent them from growing back.
At Carter's, our soft washing processes are specially designed to kill off organic growth (something you'll find a lot of in Georgia). We use soft washers on homes and businesses throughout Canton and Cherokee County to help keep fungal and bacterial growth at bay using only EPA-approved materials that are safe for your property and your family.
Soft washers are used for cleaning house siding including stucco and brick, as well as decks and fences. Gutter and roof cleaning services are also carried out using soft washers. If you need to safely clean any exterior surface without risking damage to paint jobs or the material itself, soft washing is the right choice.
Pressure washers use very high pressure, up to 4,400 pounds per square inch, to use force to blast away dirt and debris. This level of pressure makes pressure washers potentially very dangerous. In untrained hands, they can easily cause damage to humans, especially in sensitive areas. Pressure washers used improperly – or on the wrong surface – can also damage paint and substrate surfaces, including stucco and wood. The high pressure can break a window or even dislodge a gutter, so pressure washers are tools that should be used with care. On the upside, when used properly, pressure washers are fast, effective tools for cleaning heavy-duty surfaces and can also reach higher distances without needing a ladder.
Our pressure washing process also includes the use of professional, top-quality detergents and other cleaning agents to make the job more effective. You'll read more about our four-step concrete wash service procedure below.
If you've got concrete that needs a good, solid cleaning, a pressure washer (and someone trained to use it) is your best bet. It's also the right choice for asphalt, stone, and some types of brick and treated lumber.
Spotless Surfaces for Every Season
Whether it's seasonal pine pollen that's got you down or you're catching up on a few years' worth of cleaning maintenance (we won't judge), Carter's Pressure Washing and Painting can handle your project safely and effectively. From stucco and brick siding to driveway concrete and deck wood, we'll uncover the best your property has to offer.
Reclaim your vinyl, stucco, brick, or wood siding from mold, mildew, and more with soft washing.
If your home's first impression isn't what you want it to be, we'll turn that driveway into a welcome mat.
Your gutter is covered with the worst that Georgia nature can unleash, until we get to it.
Algae, fungus, and mold can damage your roof. Soft washing can make your roof last longer.
Kill algae, mold, and dirt with a deep cleaning wash to get your pool area summer ready.
Stucco looks great – except when it doesn't. Our soft washers will make your stucco shine again.
Window areas are delicate. We safely clean each window and window frame with soft washing precision.
Return your fence to its former glory, or clean it up before applying a fresh coat of paint or stain.
Your old deck may not be rotting – it might be just dirty. Bring it back to life with proper soft washing.
Your patio is your fair weather haven. Keep it sparkling with soft cleaning or pressure washing.
Don't let grimy sidewalks bring down the whole appeal of your Canton, GA home's exterior.
Commercial or Residential Washing
At your house or at your business, a pressure cleaning from Carter's will keep you looking your best.
From sidewalks to stucco, your property will gleam after a visit from Carter's Pressure Washing and Painting. Request a quote today
Four Steps for Cleaning Concrete
First, we apply the initial detergent to all concrete areas. This helps loosen materials that have adhered to the surface of the concrete and to get down into the cracks.
Next, the flat surface cleaner attachment is used with minimal but desirable pressure to remove dirt, mold, and other undesirables off open areas. We use a pressure washing wand on corners and other tight areas so no grime is left behind.
After the pressure wash comes the rinse. We rinse away all the debris, dirt, and organic materials that were dislodged during the cleaning.
Last but not least, we want to ensure that your concrete stays cleaner longer. The final step is to apply post-cleaning detergents to all concrete that leaves a longer lasting shine.
You Can Count on Carter's in Canton
Pressure washing is one of those jobs that looks easy until you try it for yourself. Pressure washing or soft washing gone wrong can leave a property with streaks, stains, and even property damage. Unlike rental pressure washers and a DIY job, Carter's is fully licensed and insured, and our services are backed by our 100% satisfaction guarantee. Our cleaning products are safe and EPA approved.
Carter's pressure washing services are built on over 14 years of experience, and we continue to learn and grow through ongoing training, adopting best practices, and using new and improved products. That means our services won't harm your house, sensitive window areas, plants, landscaping, or any other part of your valuable property. Owner Brian Carter is still very much hands-on, ensuring quality and providing as much value as possible to our service area of Canton, GA and greater Cherokee County. In fact, he might be the very guy who arrives to deliver your pressure washing services.
In addition to professional pressure washer services, Carter's also provides top-tier painting in Canton, GA. Services include both interior and exterior house painting, as well as staining for those freshly washed decks and fences. Because we do both, we can properly wash and prepare exterior surfaces for painting with a soft wash and ensure the substrate is primed for painting. When you call us for a quote, we can cover both cleaning and painting or staining services together.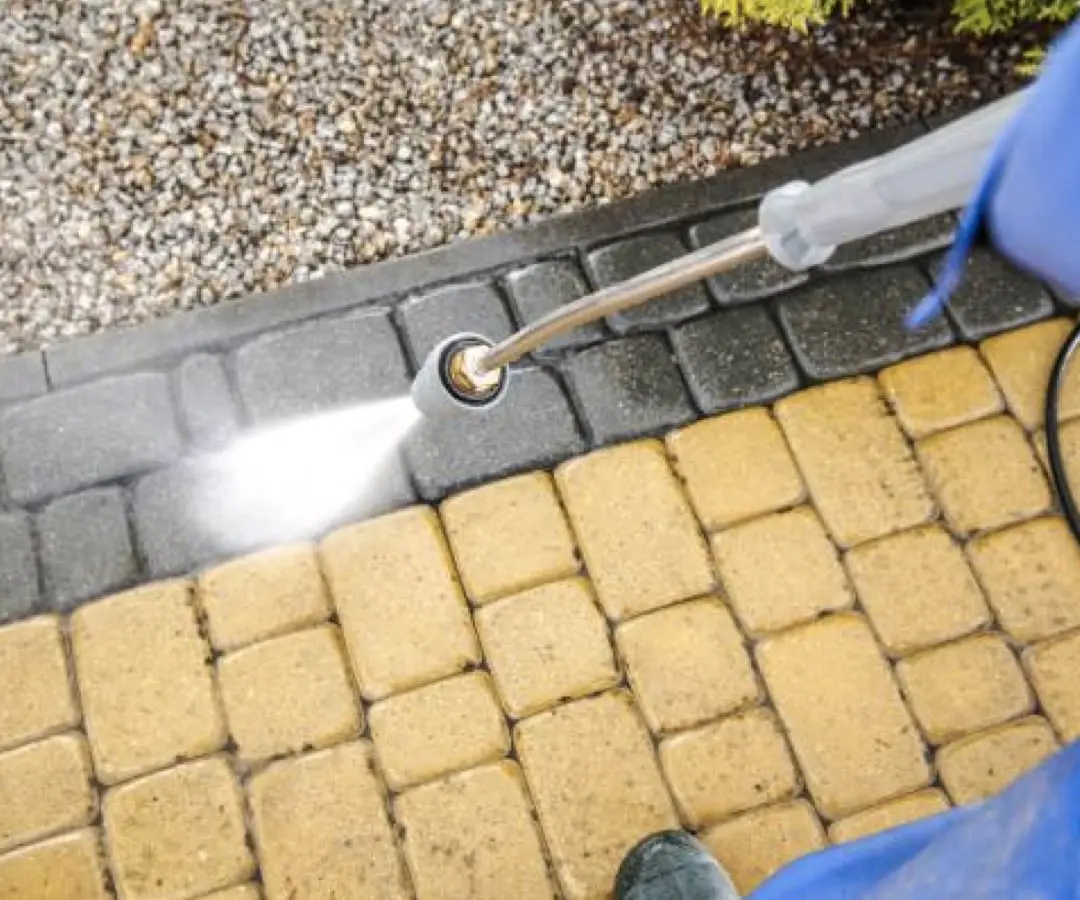 Your Canton Area Property is One Wash Away from a Fresh Look
Don't let the forces of nature damage the exterior of your house or business and bring down your property value. A thorough cleaning from Carter's Pressure Washing and Painting will boost that curb appeal and help protect essential structures like stucco siding, wood decks, and your roof.
If you know the work needs to be done but hesitate to hire someone because of disappointing service in the past, go ahead and put Carter's to the test. You'll see why we've generated so many 5-star reviews and repeat business. When you experience the level of service and results we provide, you'll be glad you chose our small business and kept your money local. Give us a call and get your free quote today. We won't let you down.
Ready for us to clean house?
Carter's goes the extra mile with integrity and a friendly smile.